As a kickball player, we know you're constantly looking for ways to kick up your weekend activities. This is it! No matter what team you're on or how intense the competition was during the day, we're saying "CHEERS" to the weekend and enjoying the day with the best views of the Miami River.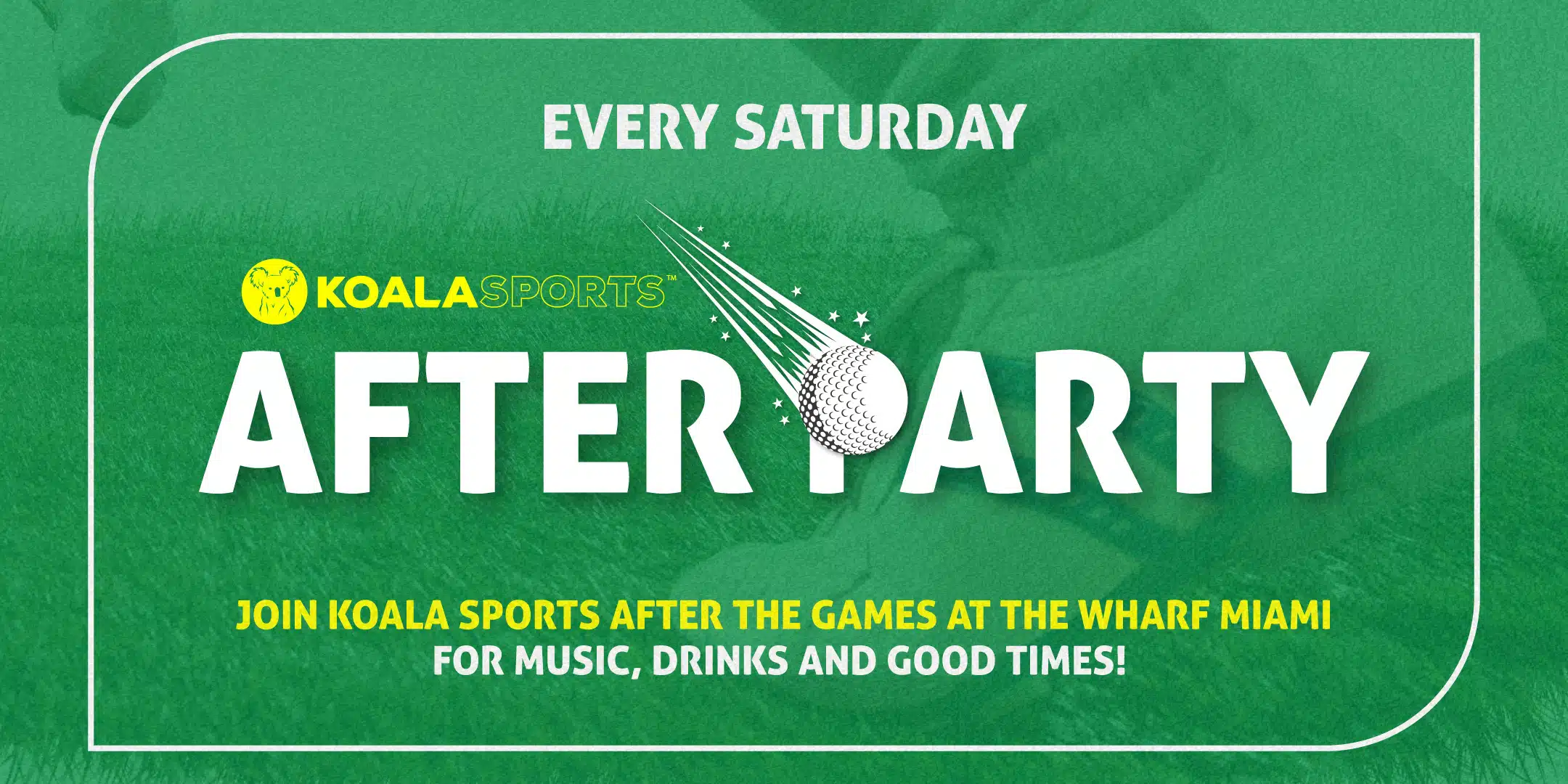 EVERY SATURDAY, 12 PM 'till LATE
KOALA SPORTS AFTERPARTY
Don't let the party end on the field – follow us to The Wharf Miami and keep those good times rolling! Every Saturday join Koala Sports at The Wharf Miami for an unforgettable After Party! Step off the kickball field and immerse yourself in a lively and dynamic atmosphere with jammin' music, delicious cocktails and awesome company – best of all… RSVP, and get a 1/2 priced Mojito pitcher plus, $35 Whiskey Limonata Pitchers from 12-4pm.
KEEP IN TOUCH
Interested in our latest news? Upcoming events? Sign up for our weekly newsletter, and stay up to date with all the happenings at The Wharf Miami!