Can't decide on what to do for Game Night?
Making plans for game night with your friends can get stressful. There are those who enjoy having a few drinks to let loose and the homebodies who don't like going out unless there is an activity involved to do not focused on booze.
As opposed to picking favorites in who you'd rather spend time with causing issues in the group chat, why not appeal to both? 🤔
If there's one thing people love more than a bottle of Tito's and good conversation over cards against humanity it's taking the party a step further by creating those memories but outdoors.  Activities in the sun fueled by happy hour Mules, Mojitos and Margaritas with a complimentary basket of fries by Knotty Burgers when you buy a Mojito Pitcher (trust me, you'll need it) simply cannot be beat.
That's not to say that there aren't other great venues in Miami for boozing the day away but when it comes to a proper gathering of food, drinks, outdoor games and much more, The Wharf is second to none.
So, without further delay, here are the 8 activities you and your squad can look forward to at The Wharf Miami's Game Night.
1. Giant Beer Pong (Game Night Exclusive)
A college party staple repurposed for a more mature crowd.  Giant beer pong takes the fun and excitement of a past time all could enjoy and takes it to new heights.  Establish who is the real baller of your group as you take on your friends in some friendly competition paired with your favorite drink.
2. Cornhole 
Cornhole, cornhole, cornhole.  Just in case you missed me saying it the first four times, Game Night has CORNHOLE! That is correct ladies and gentleman, find your partner for a two versus two or go in solo with your $5 Tito's cocktail in hand as you take turns with your opponent tossing bean bags to prove that you in fact "got game".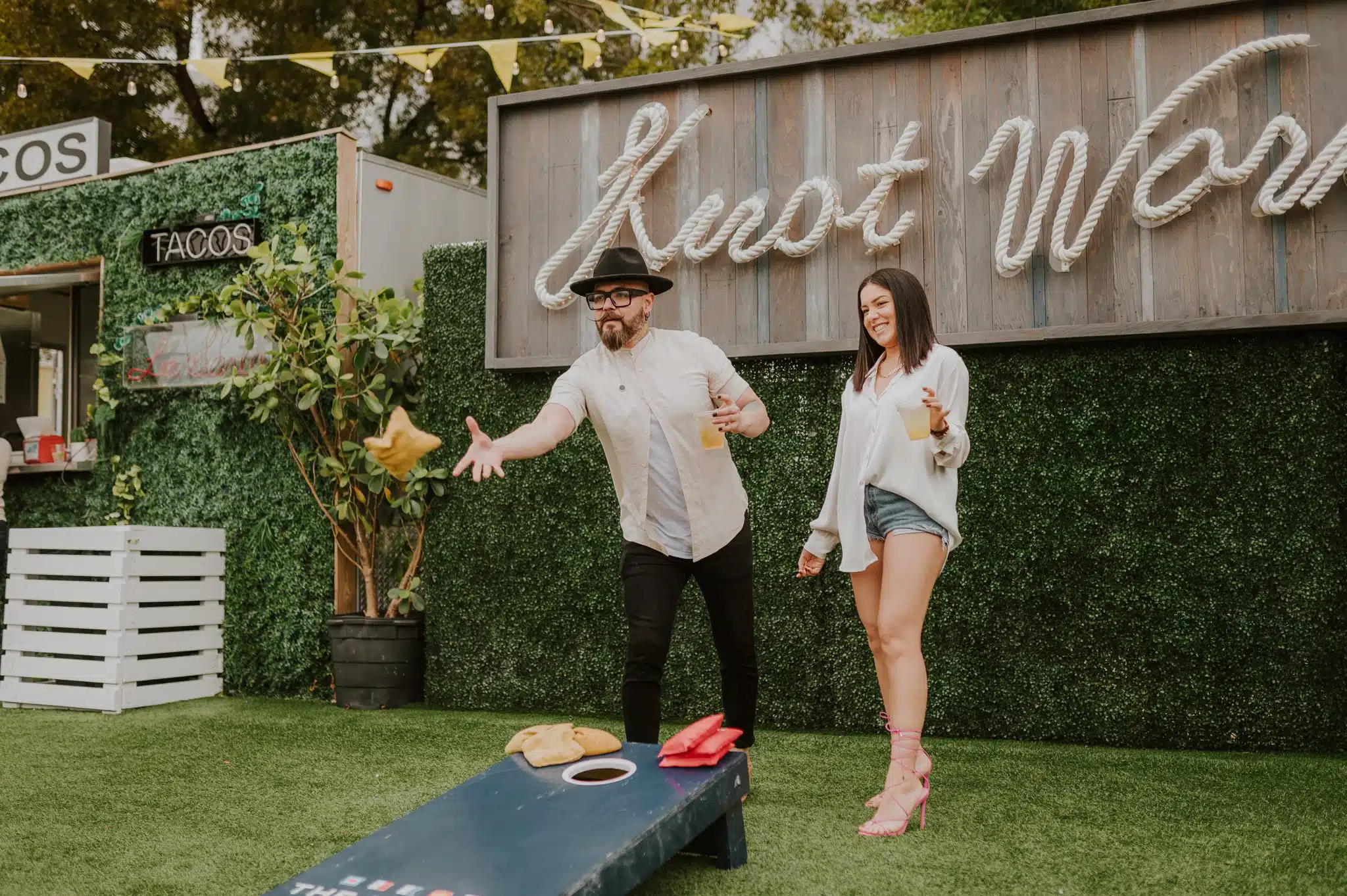 3. Arcade Games (Game Night Exclusive)
Calling all gamers!  The Wharf Miami has vintage arcade games to help you channel your inner-child.  Come say hi to the lovely Ms. Pac-Man or make a friendly bet with your mate over who will buy the next round of happy hour drinks with a game of Street Fighter 2.  With additional featured games like Legends Ultimate and X-Men v. Street Fighter, you are bound to find an option that helps bring out the best version of yourself.
4. Ping Pong
We bring the "Ping" to the "Pong".  Sorry, that joke was terrible, but in all seriousness we have ping pong!  With paddles, tables and seating available just steps from our incredible food vendors like Redcow BBQ, The Piefather (for all your pizza and pasta needs) and many more, we make sure to bring our 'A' game when giving you an experience to remember. 
5. Foosball (Game Night Exclusive)
As the saying goes "a baller has got to ball".  A statement holding true, especially for the Foosball enthusiasts.  Take the stage alongside your choice of teammate against others to see who will really bring their all to the table.  Communicate, strategize, position your figures for certain victory, or soak in the laughter that comes with the chaos of flailing your soccer players aimlessly.
6. Giant Connect 4 (Game Night Exclusive)
The real question is, how can someone not have fun playing Giant Connect 4?  It's easy to learn, old school, brings nostalgia to the older crowd (you don't look a day over 21 by the way), and do I have to say it, it's GIANT.  Fun for people of all ages it is the ideal choice in game that will bring nothing but good vibes and even better memories.
7. Giant Jenga (Game Night Exclusive)
If you're anything like me, you'll be holding your groups spot for Giant Jenga because it is quite literally, giant fun.  Just imagine the tension in the air amongst your people as you go for the one piece that could make or break the game, but on a larger scale.  Furthermore, gather your best mates and try your luck with the one Jenga piece that could influence failure or worst case scenario, take responsibility for the ever so satisfying tumbling of pieces everyone cheers out in awe for.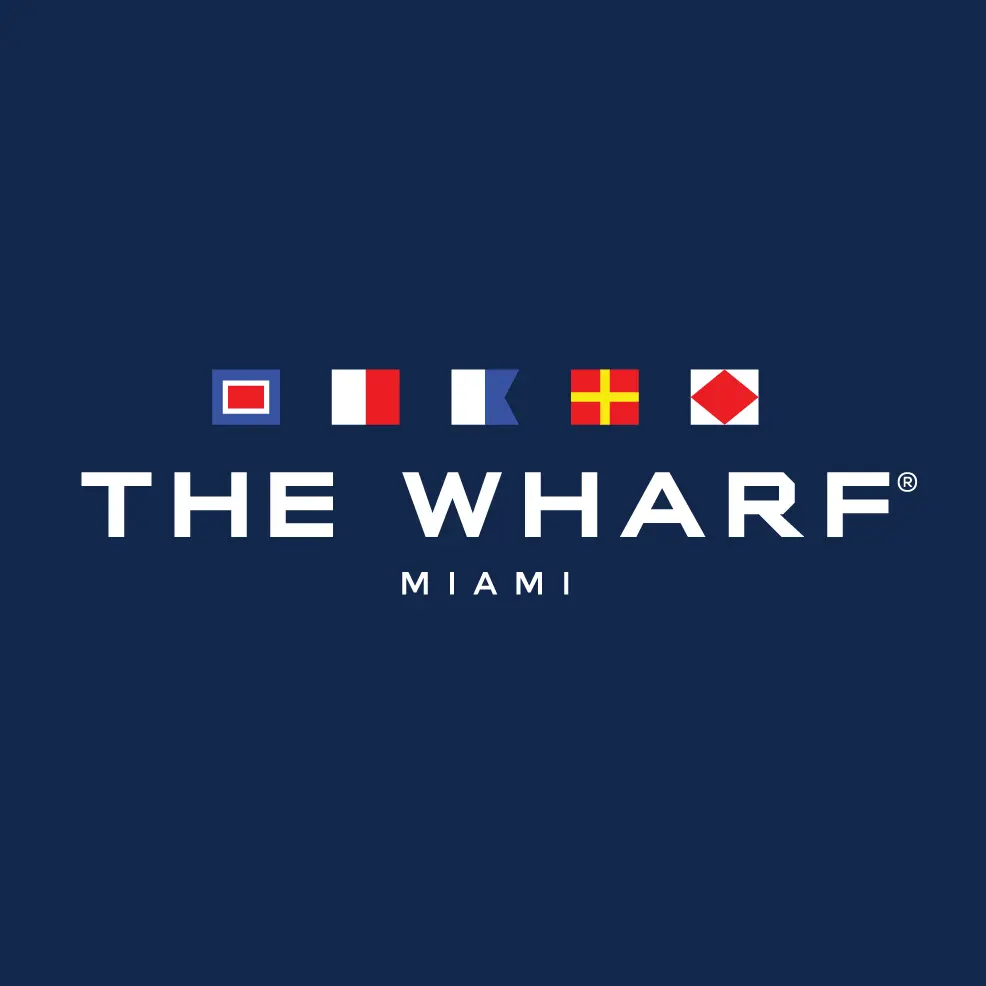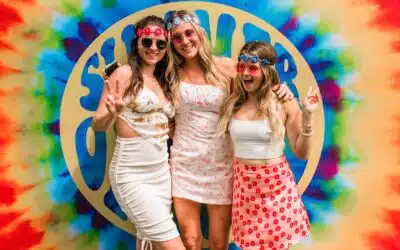 Get ready for an epic summer kick-off! The Wharf Miami's Summer of Love celebration is happening...